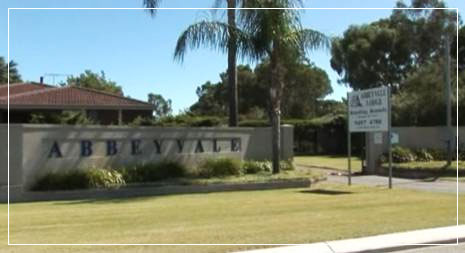 Abbeyvale lodge is recognised as one of the finest boarding facilities in Western Australia and was first established in 1993.  We have both been brought up with dogs all of our lives and had the experience of the boarding industry with our parents.
Our goal is to provide a safe, clean, comfortable and happy environment for your best friend.
At Abbeyvale Lodge, boarding is our only business. Your pets are important to us and the only reason we exist in this business.  We know your pet is important to you and the selection of a temporary home is not taken lightly. We know we cannot replace you, but we are always here when you need us and we can provide a comfortable and caring atmosphere to alleviate any anxiety your pet may have.
About Diane and Craig
Diane and Craig both love animals. Diane originated from WA country town Mt Barker with a Farming background. Sheep dogs were her best friends. Upon leaving school Diane took an interest in Beauty therapy and Real Estate.
Craig originated from Wales and grew up with a family of dog boarding kennels and had a profession in boiler making.
Craig ensures all Kennels are maintained and steel work is of a "dog friendly" condition. Diane likes to pretty the dogs up with pampering bath time and massage. Both work at maintaining the run pens so all guests are in a homely environment. Both Diane and Craig are involved with dog rescue and aim to be able to contribute more to the abused and abandoned animals in our Community.
"We both love dogs. We believe they understand us and everything we say. We talk to them regularly to ensure they are feeling ok if they appear to be missing mum or dad I sing to them" – Diane
"Dogs have always been good mates to me and helped me a lot, I respect their loyalty, I love what we do, this is not work, these animals make what we do a joy" – Craig
Opening Hours
Monday – Friday : 9am – 11am , 4pm – 6 pm
Saturday: 4pm – 6pm, Sunday: 5pm – 6pm for collection of pets
By Appointment also available for customers needing other times we will try to accommodate within reason.
We welcome appointments to inspect our facility.
Location
Abbeyvale Lodge is situated 30kms south of Perth, Western Australia at Lot 38, 17 Passmore Street, Southern River